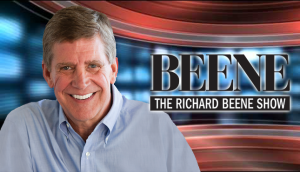 Weekdays 1pm-3pm
Prior to joining American General Media and KERN, Beene was president and chief executive officer of The Bakersfield Californian. He retired in June 2016 but continues to write the twice weekly blog Bakersfield Observed.
Beene has lived in Bakersfield since 1994. Prior to that he worked at The Los Angeles Times for seven years and was part of the Pulitzer Prize winning team of reporters and editors who covered the Rodney King riots and the 1994 Northridge earthquake.
He also spent seven years overseas working as a foreign correspondent, living and working in Egypt, Spain and Mexico.
In Bakersfield he has served on numerous local board and organizations, including serving as president of the Bakersfield Museum of Art board of trustees and president of the Rotary Club of Bakersfield. He also served on the Memorial Hospital foundation and the CSUB foundation.
Beene was raised in Atlanta and graduated from Georgia Southern University. He has two daughters who were raised in Bakersfield,
The "Richard Beene Show" on Newstalk 96.1 & AM1180 K-E-R-N will be devoted to providing a community forum on local issues including life, media, politics and people.

Recent Posts from The Richard Beene Show